About us
Under the Rainbow is a vivid community in Budapest that includes three international locations and one bilingual location in the 2nd district offering a wide range of programs and a high-quality education for children aged 14 months-7 years.
UTR has been offering early childhood education since 2009, continuously growing and expanding its curriculum. The latest assets to our educational program are the 'Forest School' program and the Animal Assisted Classes.
Since 2021 UTR has been selected as a practicing kindergarten for students of ELTE University studying to be kindergarten teachers.
Meet our staff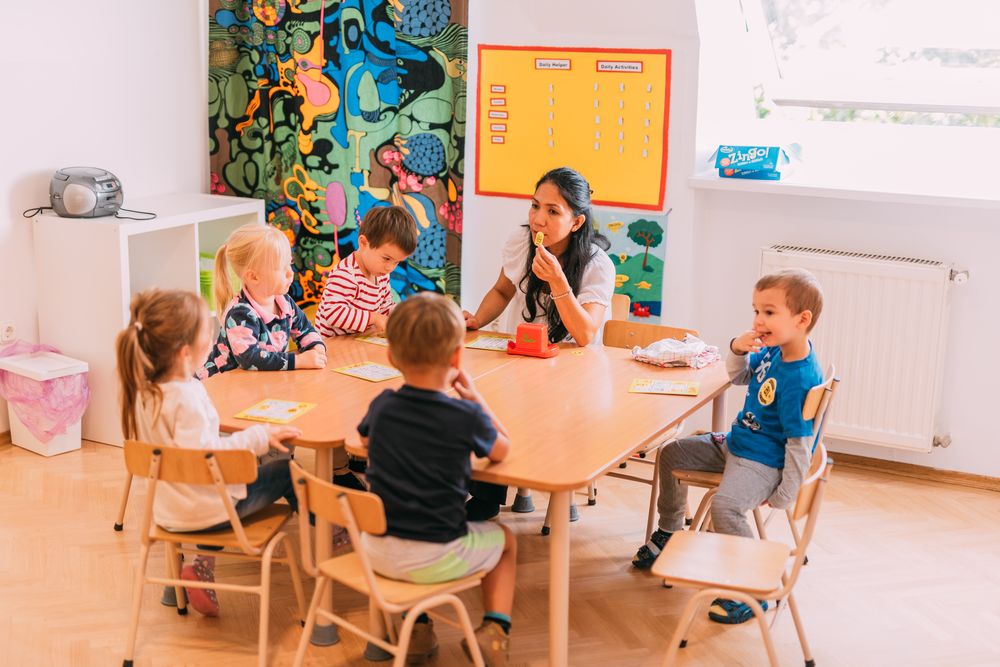 Meet our staff
We employ qualified and experienced childcare staff who are dedicated to providing high quality care and education to all children. We recruit staff based on their qualifications, skills, experience and attitude. Our class sizes are small, allowing our teachers to pay attention to the children's needs.
Read more
The enviroment
Our international kindergarten is situated in the 2nd district of Budapest, close to the American School and the French School. Being surrounded by the Buda Hills, the children can spend lots of valuable time out in the nature: in our garden, in the nearby park, or in the woods.